Running a business operation involves facing a myriad of problems and requires our undivided attention. You have to juggle with a multitude of challenges including deadlines, tracking performances, and pivoting on your heels to fight off pandemics. This is where a reliable management tool comes in handy. Microsoft's Business Central provides a unified dashboard and an eagle's eye view of your operations and processes. As a highly comprehensive business management tool, it streamlines the process and helps you make decisions faster.
Dynamics 365 Business Central Best Practices To Maximize your ROI
D365 Business Central is an all-rounder management tool that takes care of your invoices, purchases, approvals, and etc. With both on-premise and cloud support, it fits your business model like a glove. With effective Business Central practices and a little change in old habits, you can have the Business Central engine humming nicely in rhythm.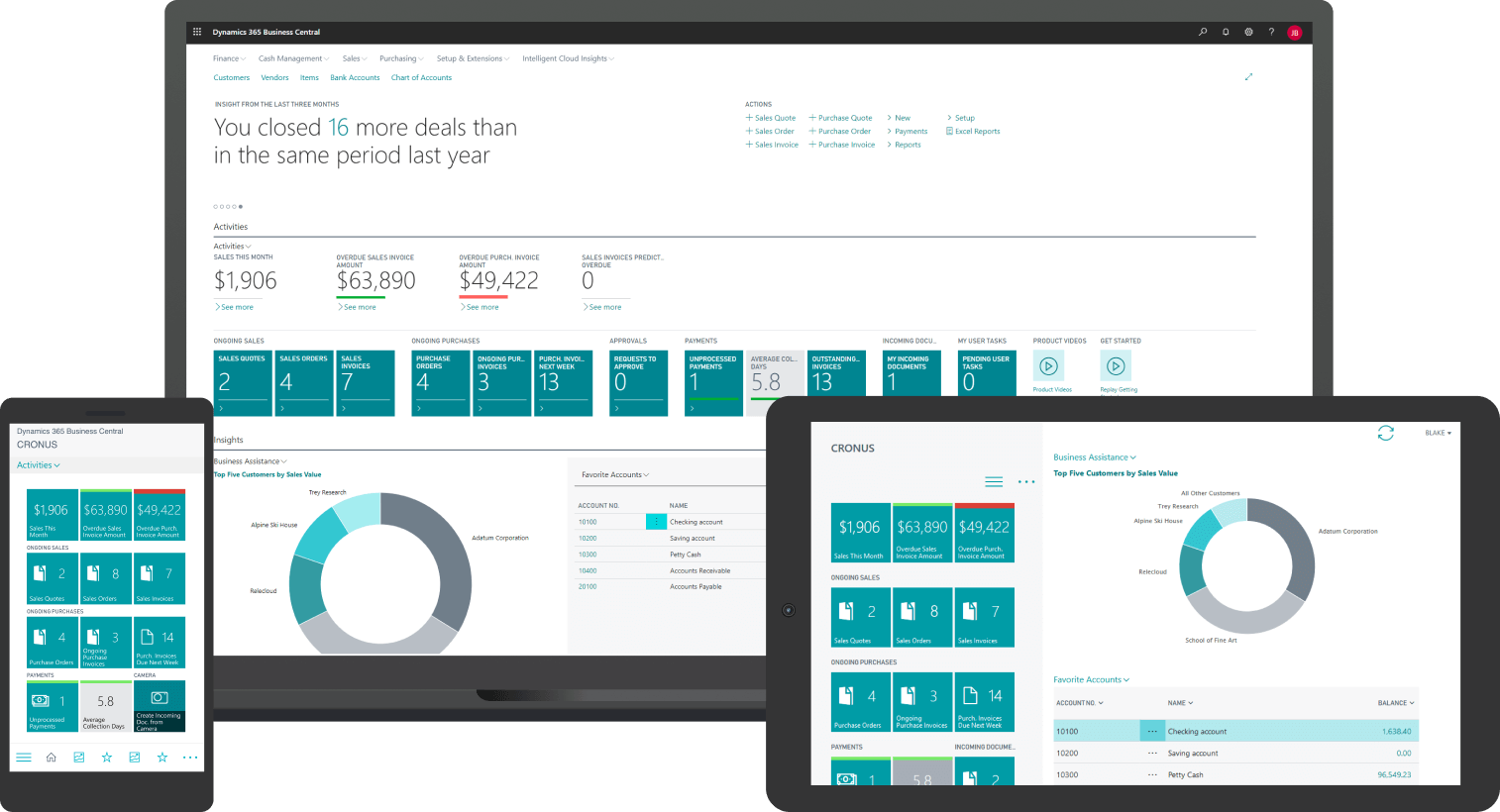 Avoiding the Lock
D365 Business Central often locks the program when it requires exclusive access to a data table or sheet. This makes accessing the tool for some other resource, a prolonging and time-consuming task.
Running Tasks in Background
Scheduling jobs and long-running reports is a great way to do multitasking. You can always enable background posting instead of reservations and item tracking using serial numbers.
Number Series with gaps
Number series without gaps can cause locking issues in Business Central. And, not all the records created are financial transactions, requiring sequential serialization. So, it's best not to use gapless number series where it's not needed.
Copy company operation
Perform Copy company operation after your work hours to maximize productivity as it's not required to be running along while Business transactions are being applied.
Enhance your Performance
It is recommended to use links instead of document attachments to access files, and to use Keyboard shortcuts or hotkeys for faster data entries. These practices dramatically improve your productivity in the workplace.
Block inactive entities
Blocking inactive entities like inactive customers, vendors, and items from Sales improves your filter and makes searching objects faster and easier.
Short and Simple DON'Ts you should follow:
Don't adjust cost items with high data entry frequency.
Don't run job queues frequently on Business Central.
Don't run Copy company operations in business hours.
Don't create a 'change' log for everything you edit.
Don't update item costs on automatic settings in case you have a high number of entries.
Implementing Dynamics 365 Business Central to get productive results
D365 Business Central is a fully equipped business management tool that is the perfect productivity booster for all your problems. Adopting these practices will undoubtedly help you boost your team's productivity, so your brand enjoys the fruits of all effort you put in with ease.
Image Source: Microsoft Dynamics